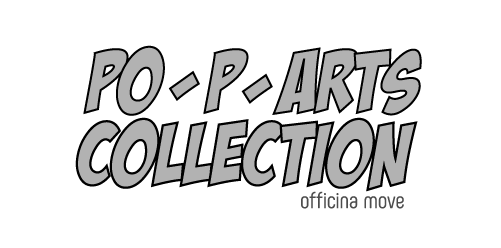 Chase the shape, adapting its function or rather search a new relationship with the objects. Learn how to sort out their pristine function concept and study the potential and shape of the matter and texture they are made of, so as to release a perception. The aim of the PO-P-ART collection is to challenge the intrinsic common sense of the objects that spawned during the economic boom of the 60ies. A decade that generated the pop design in its articulate semantics.
This is the essence of the PO-P Art styles, a collection that bears the signature of Officina Move.
Stories of cult objects that show and communicate the versatility of the matter and catch the harmony of the detail through an exquisite manufacturing quality. Each detail is a part of the whole.
A timeless icon, Vespa has cruised through the history of Italy and has partly defined its customs, from fashion to cinema and television. It is a half-century myth still connoting the made in Italy. Vespa, the most famous two-wheel vehicle in the world. An emotional piece whose unique design lives on in the first PO-P- ART COLLECTION'S prototype: The Vespa Armchair, a comfortable seat made with original parts from the legendary Italian scooter.
The interest for a new material such the motorcycle iron panel meets Officina Move's well acquainted use of wood, leather and polyurethane. The result is a comfortable armchair, a unique piece that shows a reverse creative process when compared to Officina Move's former monographies: in fact it aims to stop the movement of such dynamic object to suggest stillness, thus letting its beauty show.