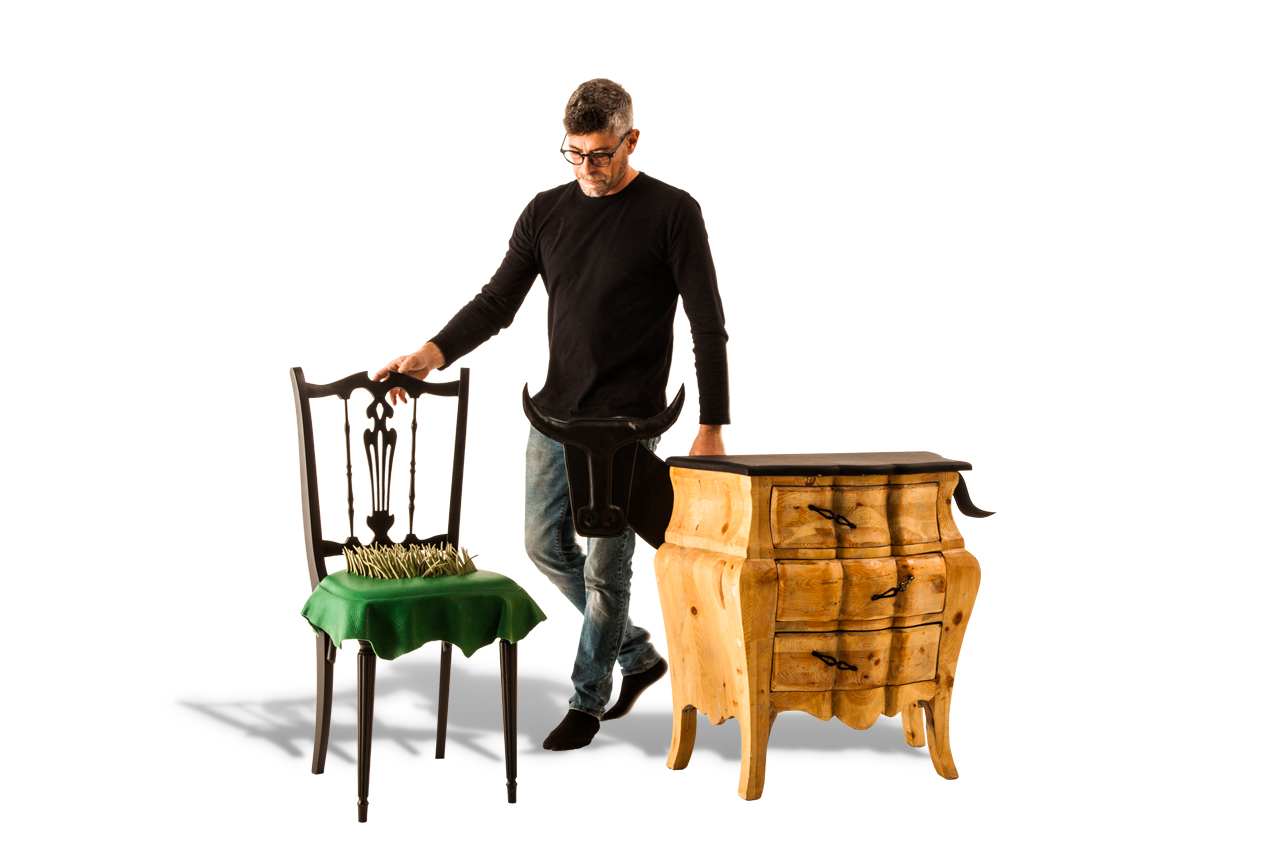 "Artistic Craftsmanship" best defines the work of the brand Officina Move and its environment where art and manual skills meet to create unique 'signature' pieces. The natural vocation for what can be described as experiential art melts into ancestral craftsmanship assuming the Slow Manufacturing as a dimension we can call "past continuous". A dimension where the movement is a pure elegy to slowness, a plea to slow down and live better.
This is how furniture pieces from the early 20th century, entirely hand made out of precious woods and high grade materials are refurbished, reinvented and turned into revolutionary masterpieces. Each piece is stripped of its intrinsic stillness thanks to a process where ideas, signs, lines, shapes and colors freely flow to become either sculptures or paintings. Each piece is unique and by crossing the boundaries of space and time, turns the ancient craftsmanship skill into an innovative, expressive art form rising up against the culture of the "everything all at once" that dominates our modern society.
The identity and character of Officina Move leave no room for compromise. Mastering different working techniques acquired throughout the years, Officina Move has a meticulous attention to the smallest details and never neglecting the functional aspects of different materials such as wood, plastic, leather or iron, it has the incomparable ability to regain them their shape, space and time dimensions.