June, 2017 - Officina Move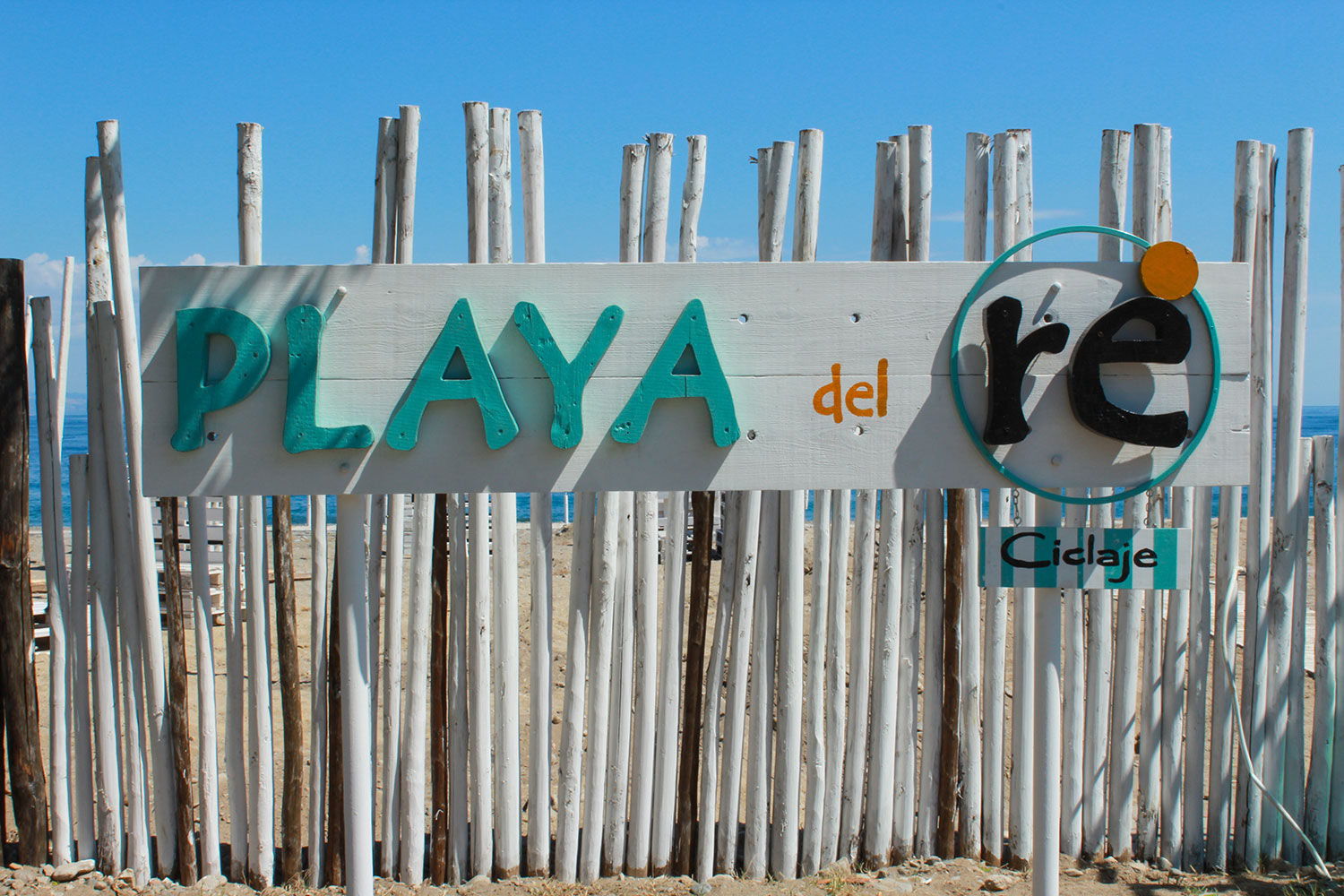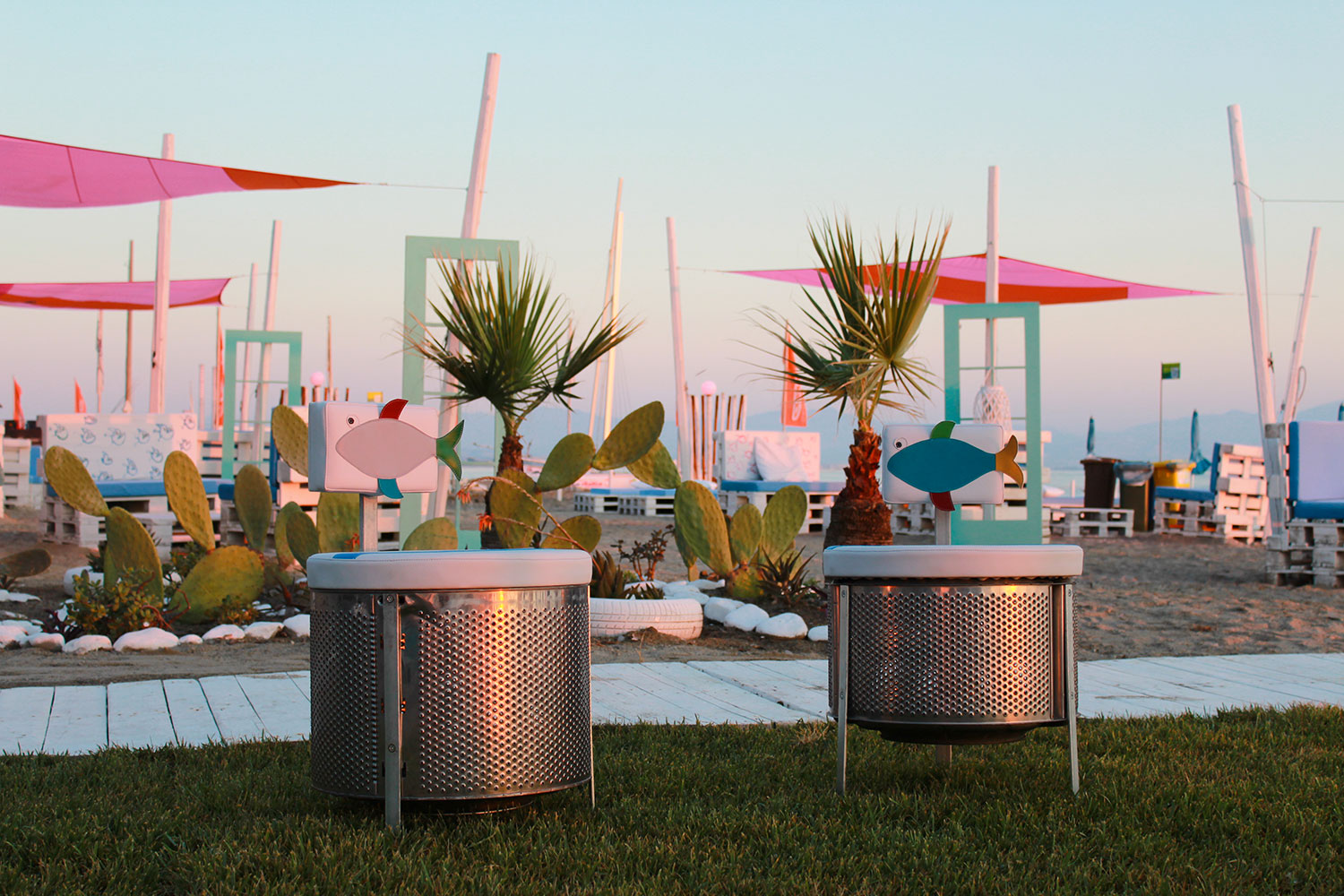 When recycling becomes a life style and the upcycling is the natural way to decorate each and every environment, including the beach.
Ecoross a private company based in Calabria and specialized in waste collection and processing, commissioned Officina Move to refurbish their beach resort using waste materials.
The project aimed To show the public that all can be reused and "scrap" can come to life again.
Tha Playa del re resort has become a recycle museum in the open.
Thank to Officina Move, a bridge between past and present was built and obsolete objects and materials bound for landfill, have become green design icons.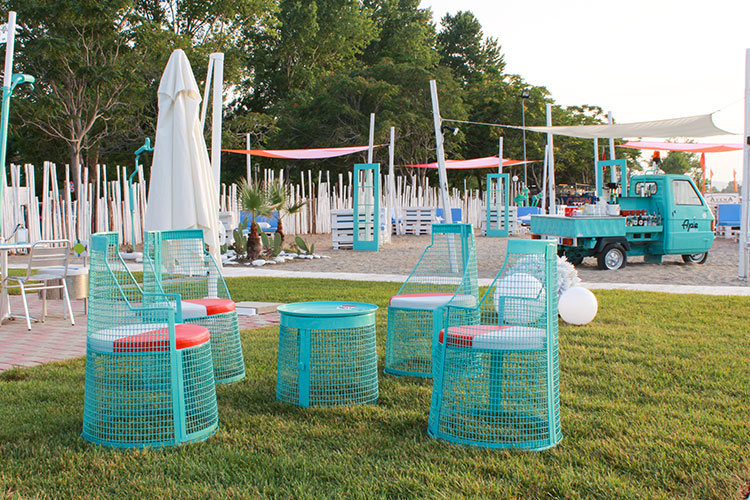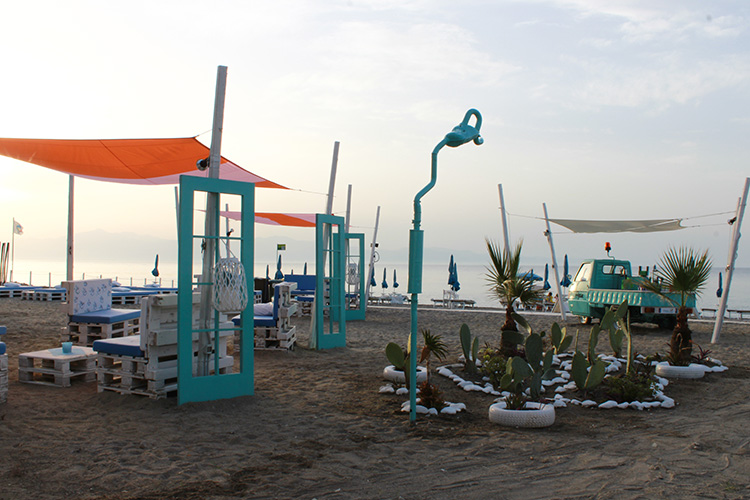 24 bar seats  were created from washing machine drums.
The relax area has been furnished with a little table and 4 arm chairs cut from waste materials.
The lighting system has resorted to old car mufflers turned into lamp posts. An old rusty APE CAR (piaggio) used for waste collection and ready for dismantling has been reinvented into a moving cocktail bar on the beach.
Drink and cocktails are served!
The resort has been  built from wood planks of a raft used by the immigrants disenmbarking at Corigliano port. An old canoe has been made into a shower and  last but not least, the sunshade sails have been made from on old spinnaker of a cruiser catamaran.