February, 2016 - Officina Move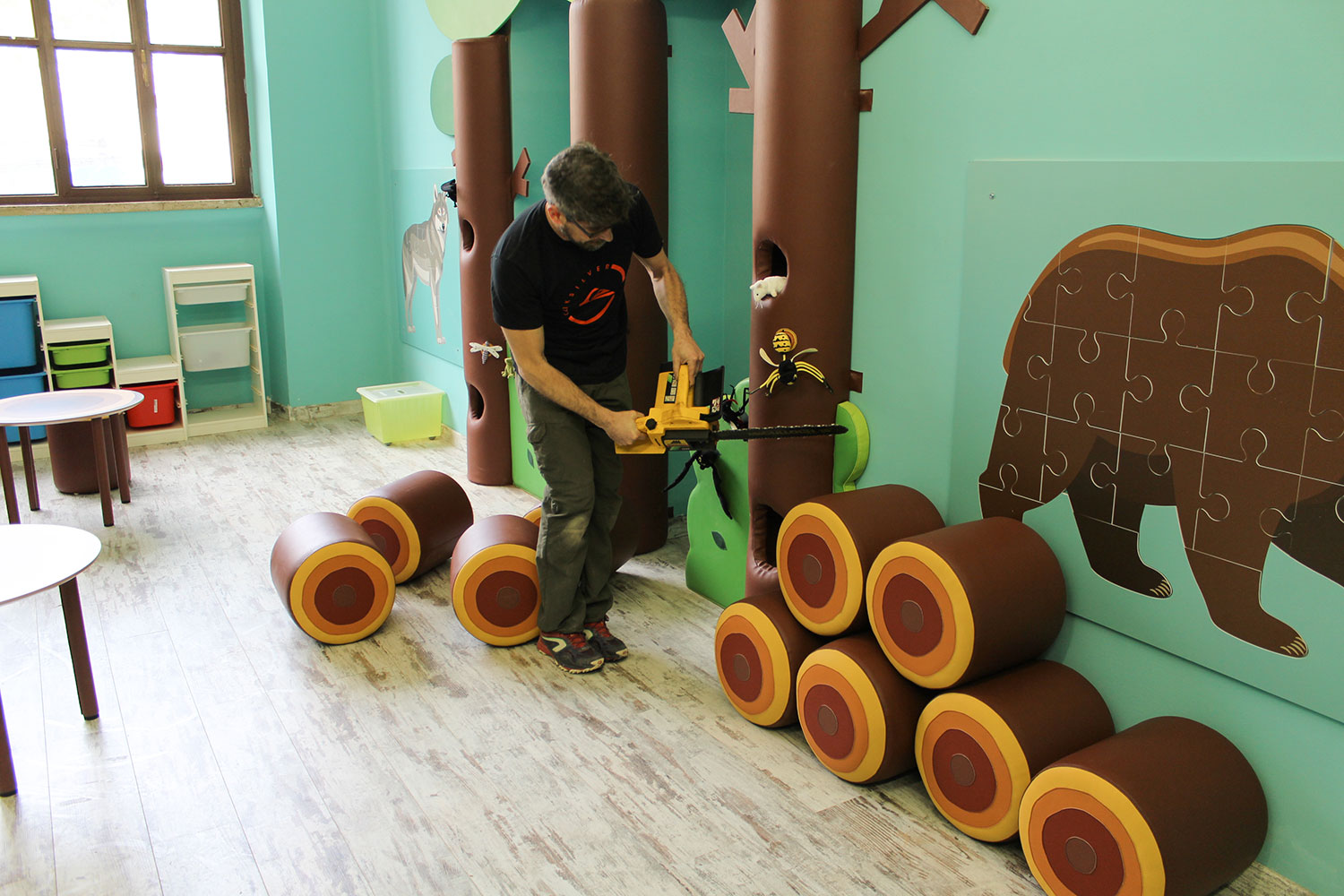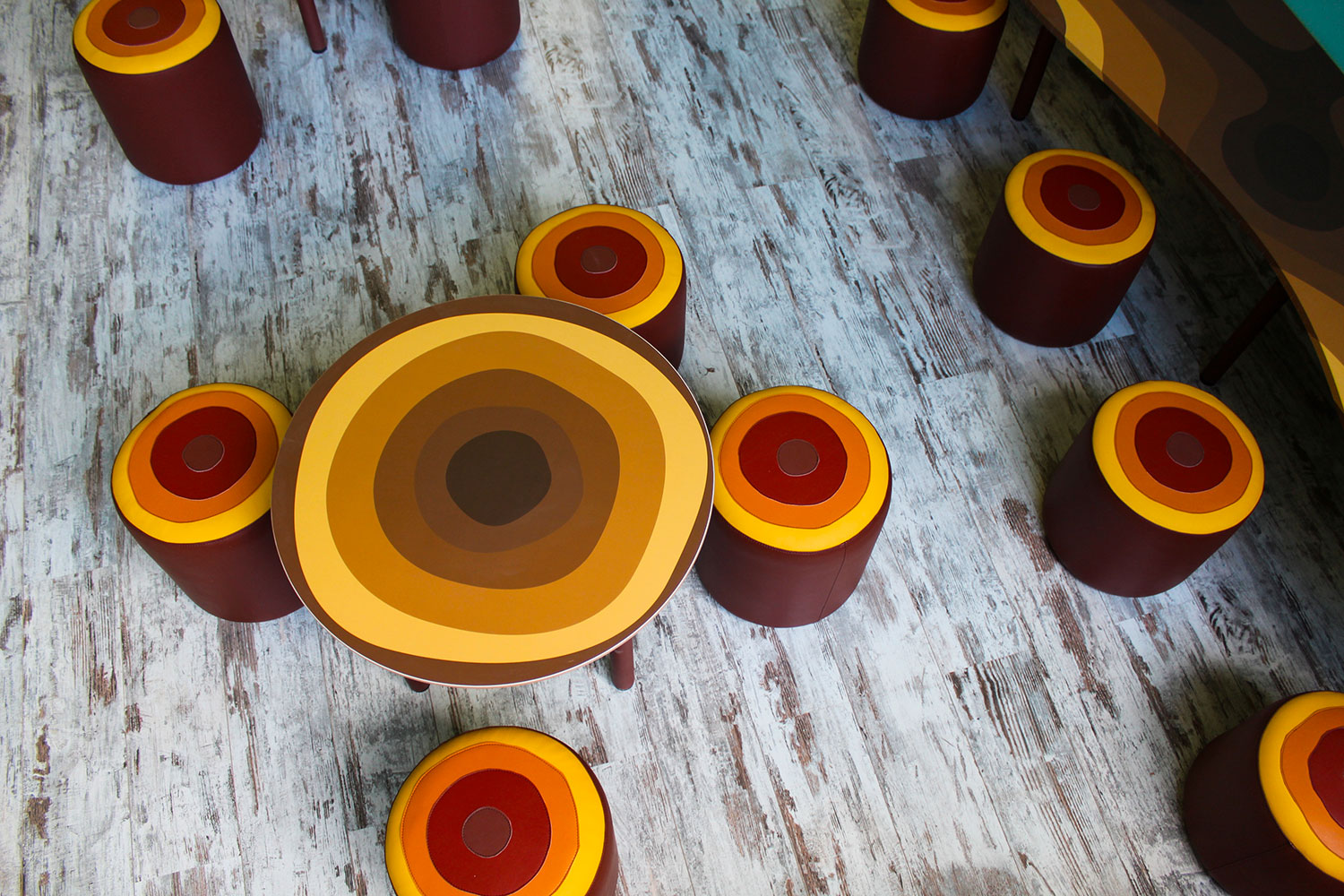 Planning and setting of the classroom at Bio Park in Rome. Team Work with Melone Design studio and biologists of the bio park foundation. The aim was to create a space both entertaining and educational. A safe environment thought for children. Officina Move created a thoroughly padded space capable of bringing  kids's imagination back to nature.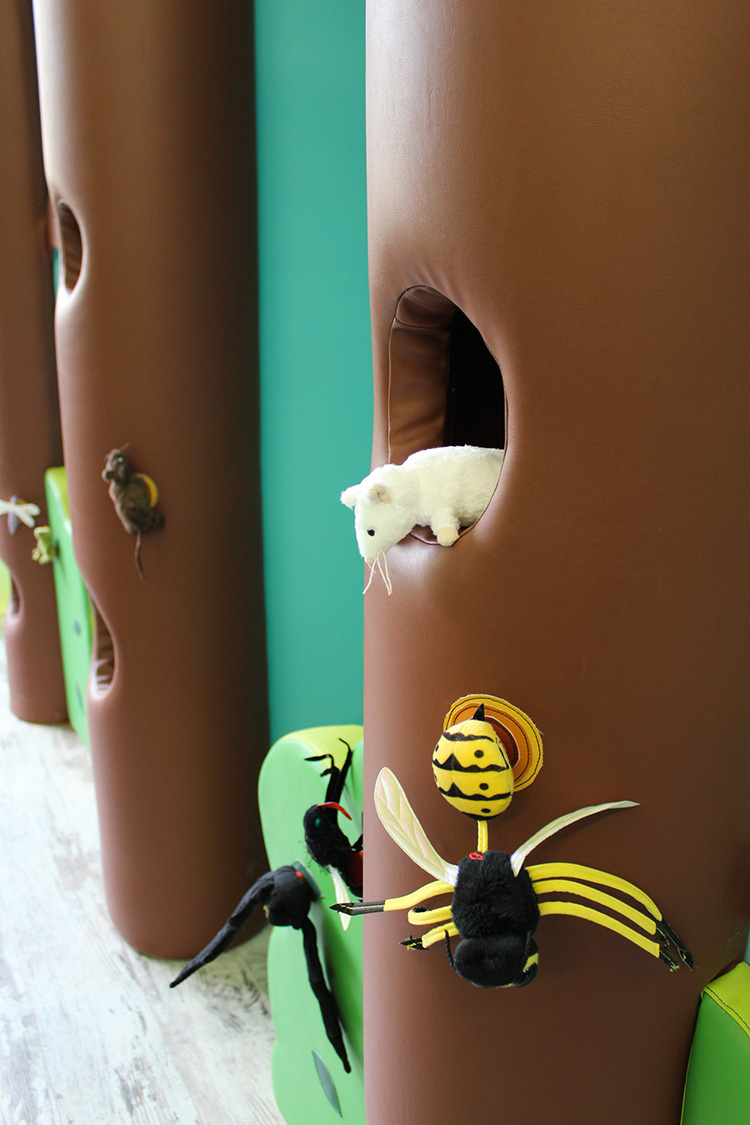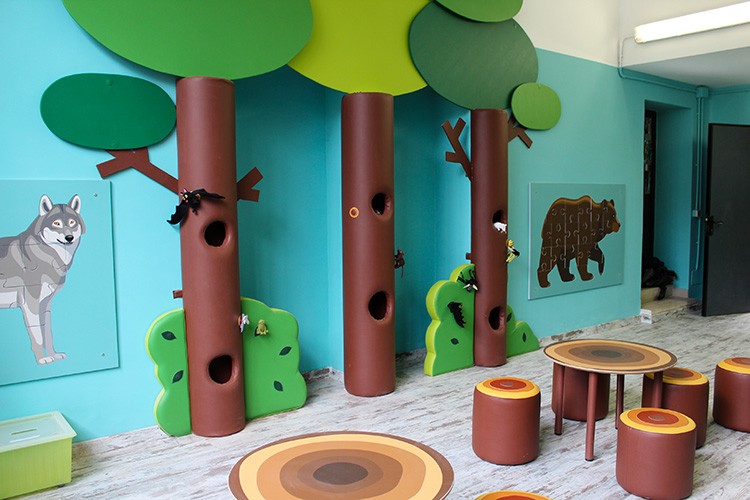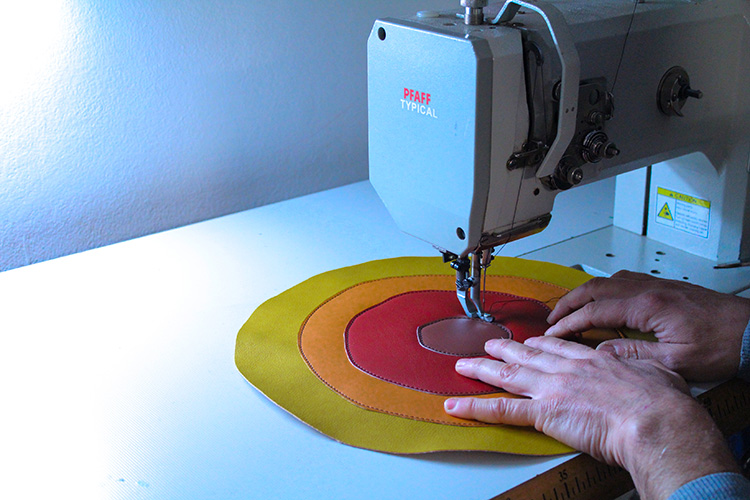 The class room recreates in a small scale the natural landscape of the bio park. Seats and tables made in the shape of trunks upholstered in faux leather, surround a foam padded  swimming pool made for the fun of kids. Walls are decorated with tree trunks made out of sewage pipes and lots  of fabric animals  can be easely removed and used by biologists during class activities.
Consistent with its upcycling vocation Officina Move used scrap materials combined with foam of different density and faux leather. Its foremost purpose was to allow children a tactil and sensorial experience while manteining behaviours in line with the harmony of nature.